Our approach
To ensure consistent quality throughout its penetration tests, immunIT has chosen to draw on world-renowned audit standards and methodologies. For our "network" and application pentests, our teams will leverage the following standards:
Although we can customize the conduct our penetration tests depending on the mandate, the following stages are usually common to all our audits:
Definition of the "pre-engagement" conditions
Reconnaissance and information gathering
Threat modeling
Vulnerability scanning and assessment
Exploitation (to define)
Post exploitation (to define)
Reporting
External penetration test
External penetration tests aim to conduct a security assessment of your connected devices, generally those exposed on the internet. This includes, for example, your edge defense (e.g. firewalls), but also all the services with external access such as the mail system, web servers, gateways, etc. In most cases, our teams will conduct these penetration tests without being given any privileged access in order to replicate the behaviour of a potential attacker as closely as possible.
Internal penetration test
Internal penetration tests aim to ascertain the security of your information system and assess the impact of an internal attacker on this system. In this test, often called the "intern test", the auditor will most often be provided with access rights equivalent to those of an ordinary user. It is also possible that the auditor is given no entry point apart from an unauthenticated connection to the internal network, or, conversely, privileged access such as administrative rights.
Black/grey/white box penetration test
Our teams can conduct each of our penetration tests – be they external or internal – with varying degrees of information. To closely reflect an attacker's perspective, no prior information will be provided to us (black box). If, however, the customer requires a more thorough audit where the reconnaissance phase may be limited, comprehensive information will be provided to our auditors (white box). It is also possible to conduct an audit under intermediate conditions during which our teams would have information that is limited, or supplied during the course of the audit (grey box). In addition to the depth of detail provided to the auditors, the provided access level (none, authenticated, privileged) can also be customized.
Red team pentesting
For companies that wish to challenge their defense against a targeted attack in real operating conditions, immunIT also proposes "red team" type penetration tests. Unlike conventional penetration tests, the purpose of the audit won't be to uncover the highest possible number of vulnerabilities on the targeted systems, but to check if an intrusion is feasible by all technical and non-technical means available to an attacker. Due to the sensitive nature of this type of mission, we invite you to contact us for additional information.
Pentesting
Useful links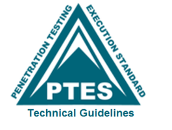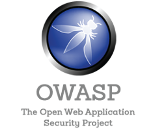 Other services
Need more information?
Tel: +41 22 565 33 71