Needs
The e-discovery process refers to the processing of any electronic data (e.g. documents, emails, etc.) that are generally unstructured and in a large volume, to classify them and make them relevant. E-discovery needs can arise during large-scale internal investigations, law enforcement investigations, or simply when a large volume of data has to be processed quickly with limited resources. To achieve these tasks, immunIT can help implement the tools and methodology that are required for the proper conduct of the investigation.
Our approach
To be most effective while obtaining results that are legally admissible in court if need be, each e-discovery investigation follows a common process defined by the Electronic Discovery Reference Model: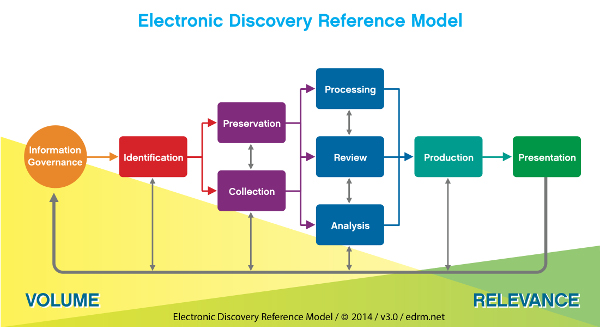 Even though immunIT can intervene at different levels of the process depending on the mandates we have been entrusted with, most of the time, immunIT's expertise is focused on the stages of data processing and analysis. We invite you to contact us directly to share your specific needs or in case you need more information about our e-discovery services.
E-discovery
Reselling of e-discovery software solutions
We are currently establishing partnerships with several publishers. Multiple products will be available soon.
Useful links
Other services
Need more information?
Tel: +41 22 595 12 80